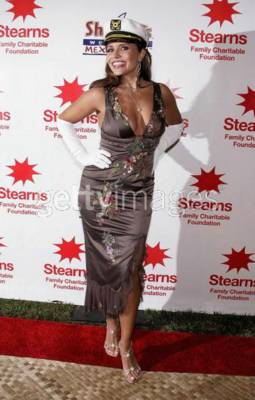 Ahoy Mindy! This was taken at the finale of the Gilligans Island reality show.
I know you are trying to look all Captain and Tenille, all Captain Stubing-ish but its gimmicky. You look like Mrs. Howell just raided the Skippers closet. Like you got drunk at a cocktail party and started grabbing miscellaneous props to wear as you pranced around with a highball in your hand.
Im guessing you are heading to a Halloween shindig, but didnt have the white suit, compass and navigational tools to finish getting dressed.
Ditch the props, please!